At Carmelina Beach Resort, young VIPs add to their childhood unforgettable endless hours of fun while the adults relax. Your little ones can look forward to activities that are both exciting and educational, ranging from learning about plants and gardening, painting sculptures to splashing the heat away at the children's Water Fun Zone. When it is time to recharge, kids can watch movies or animations at our air-conditioned Diamond Cinema. With varied amenities, kids club, playgrounds, water fun features… in a lush natural environment, Carmelina is unrivaled in setting the scene for family fun.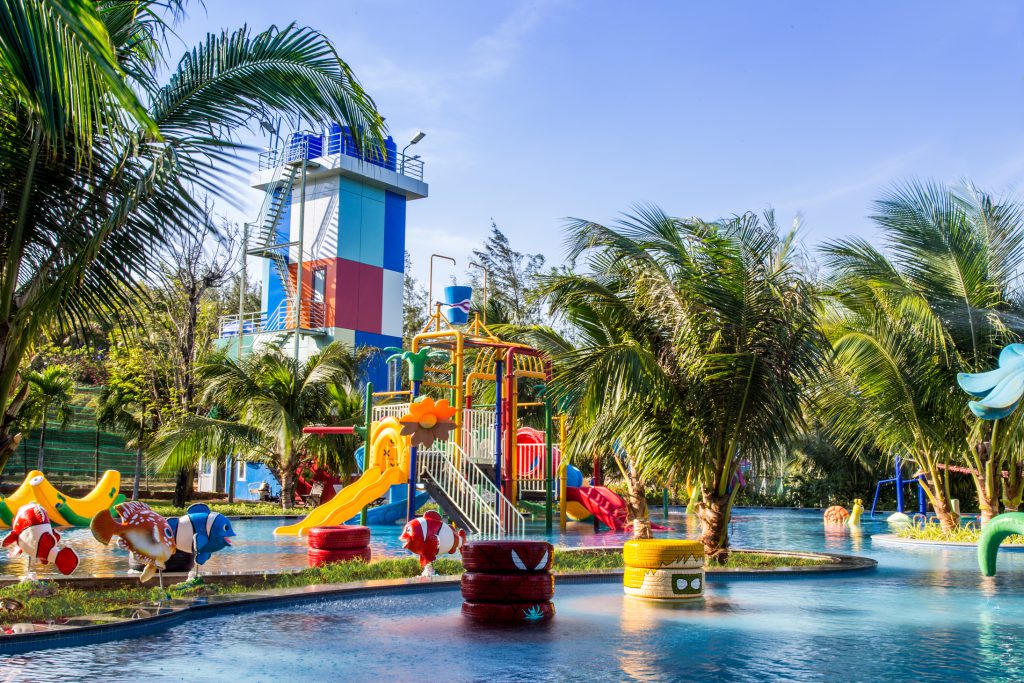 Water Fun Zone
Get ready for some fun in the sun. This centrepiece will delight any child who loves splashing about in water. Aquatic play features include dump buckets, splashing mushrooms, spraying flowers, spiral slides, water shooters and a climbing net.
Please be advised that although there are lifeguards during opening hours, adult supervision is mandatory for children under 11 at all times.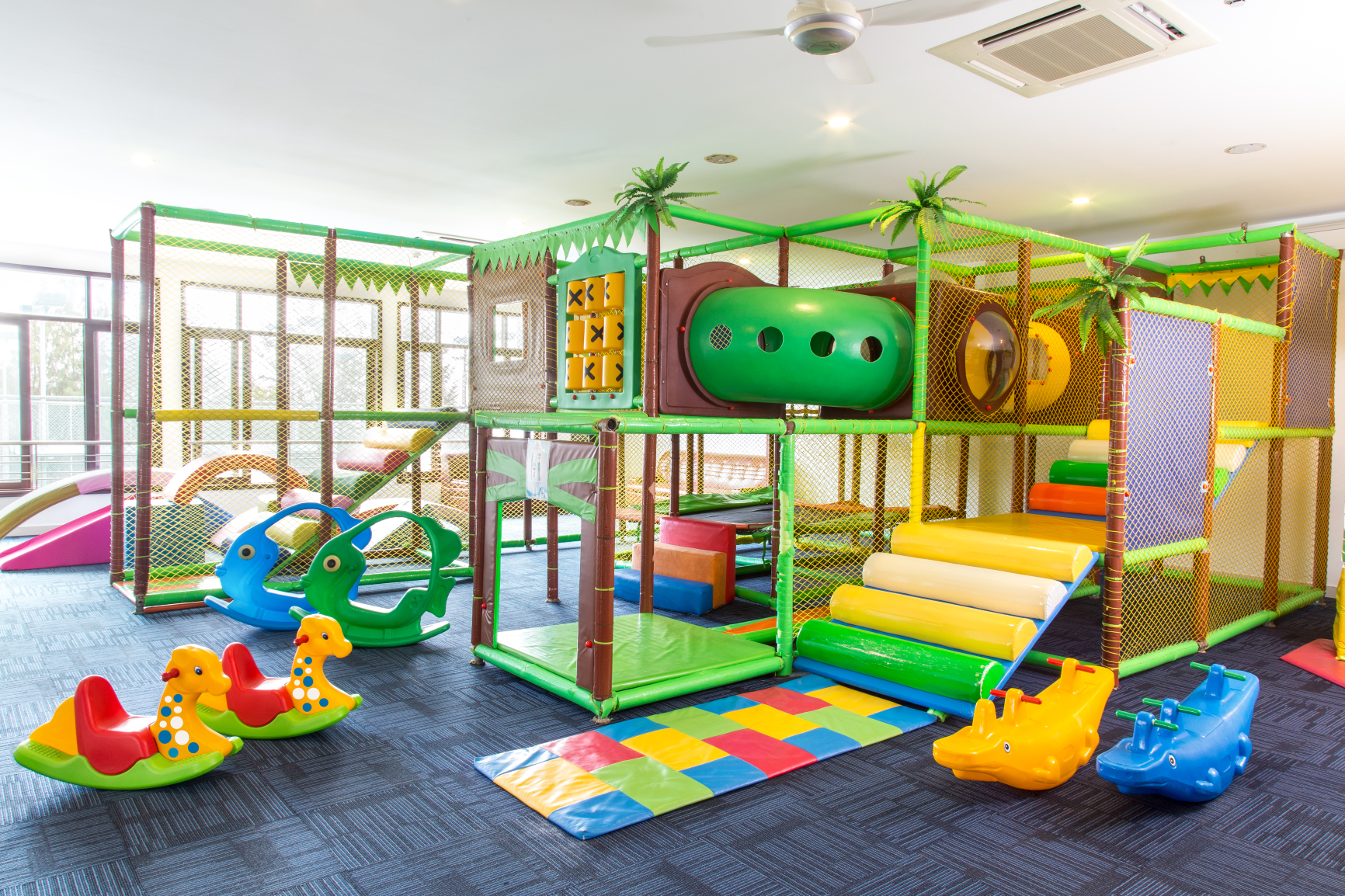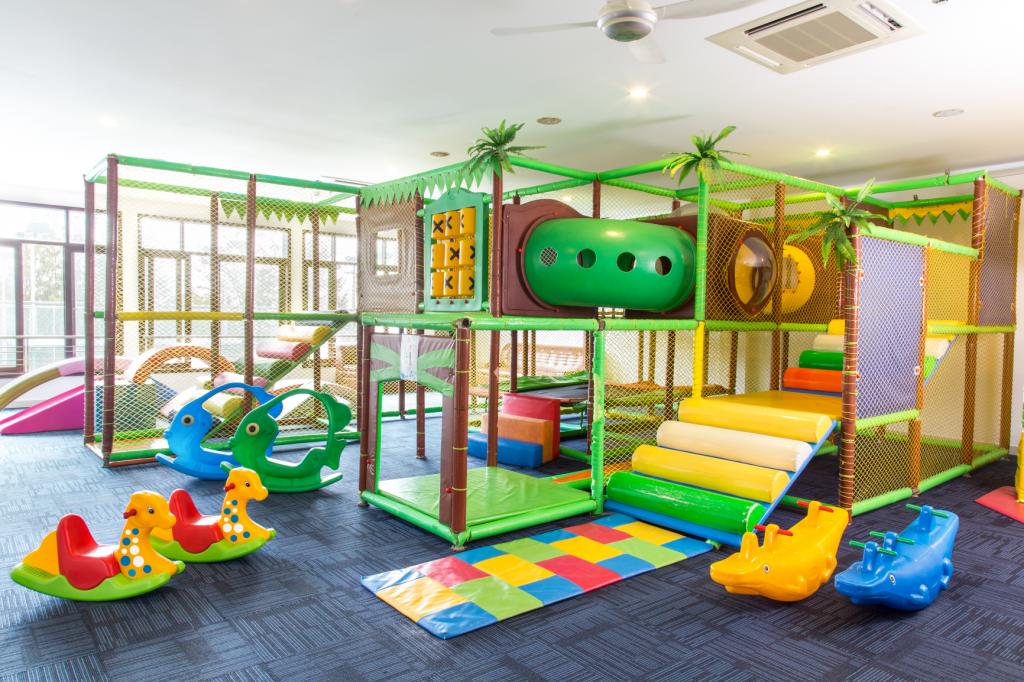 Kids Club
Located next to Diamond Cinema, our Kids Club will ensure that your children are safe and creatively occupied. With equipment such as soft playground, ball pit, mini trampoline, giggle mirrors, Legos and children books, it's perfect for toddlers to clamber and play around.
Babysitting service is available for a charge at hourly rate.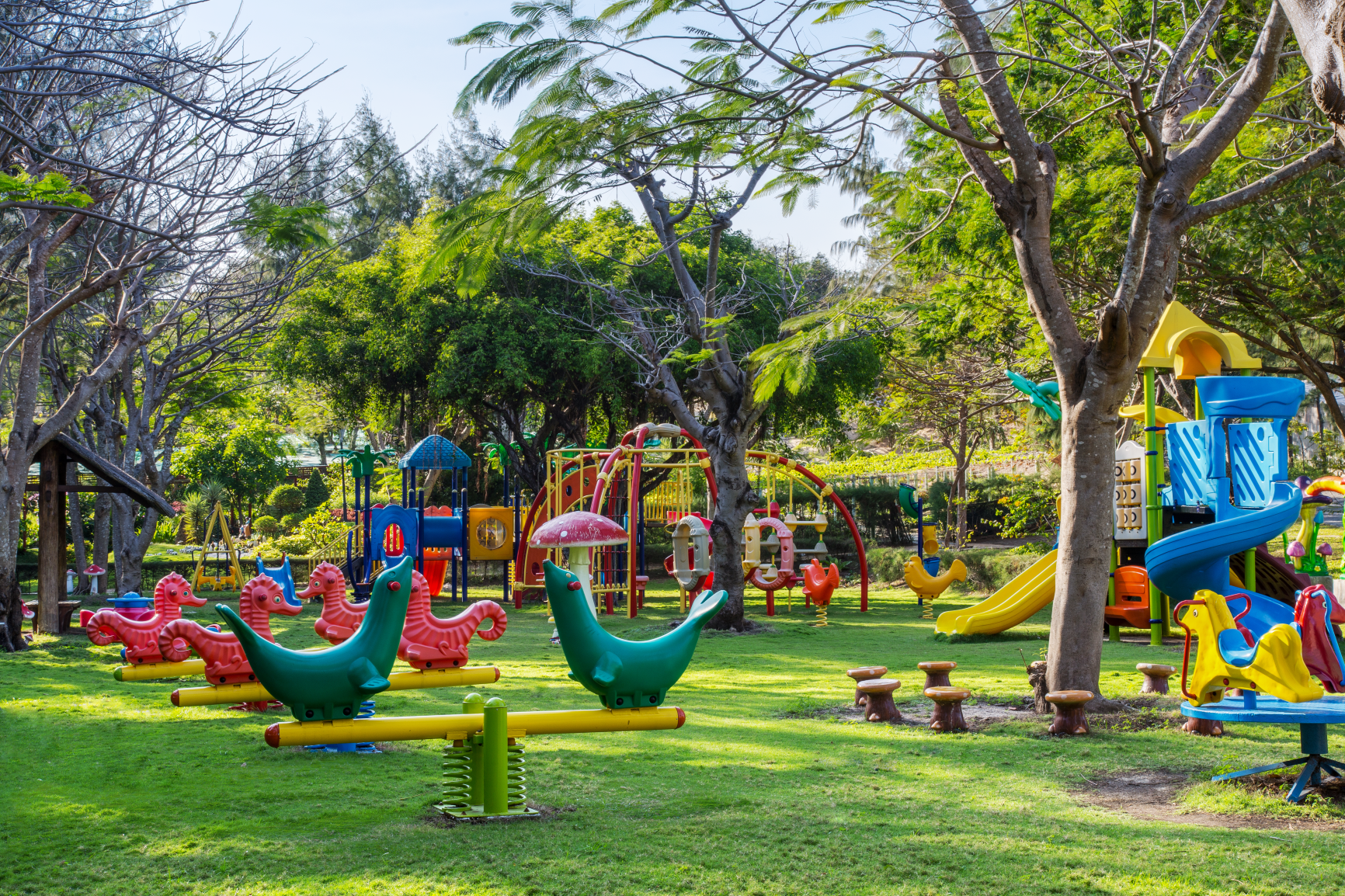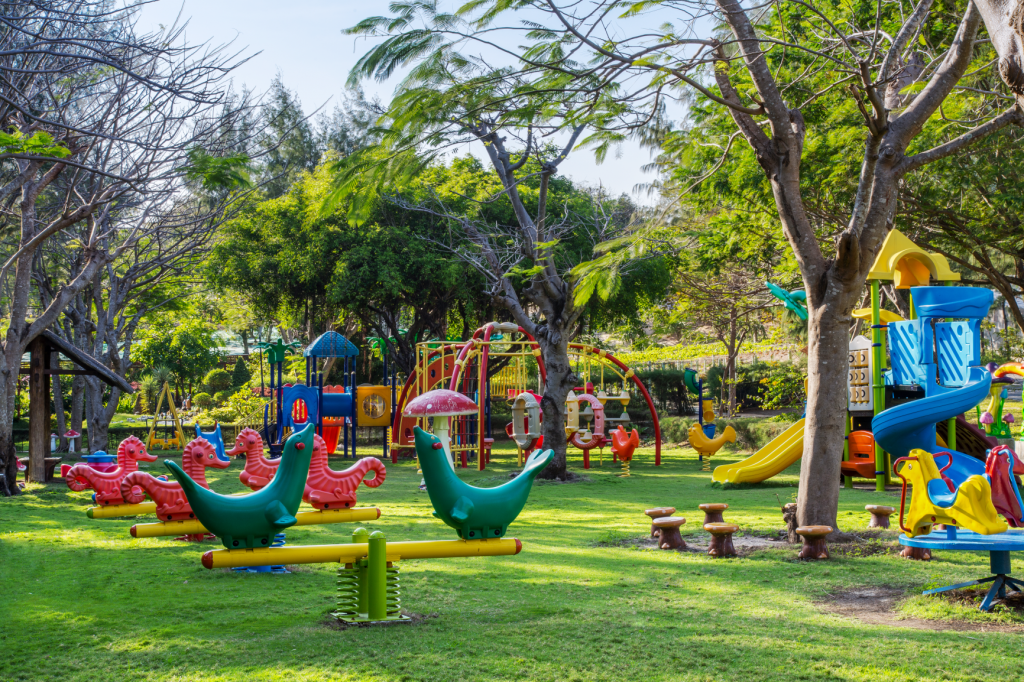 Outdoor Playground
Ideally located between the Water Fun Zone and Orchid Garden, Carmelina's outdoor playground offers kids timeless fun as they climb, slide, swing to their heart's content and use their imagination for creative play in a safe environment.
During the summer, every visitors would be mesmerised by the charm of the flamboyant mohur trees in full bloom.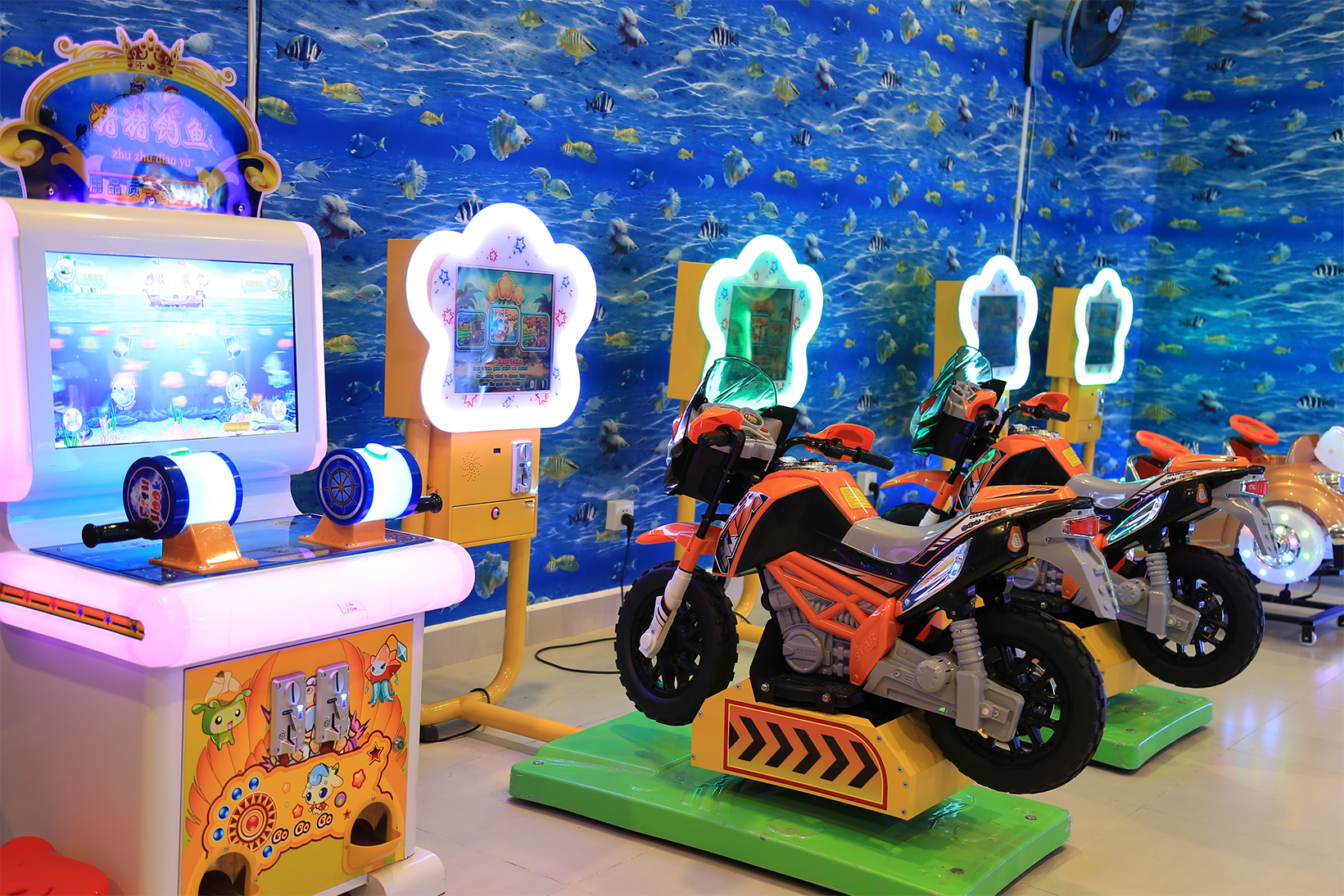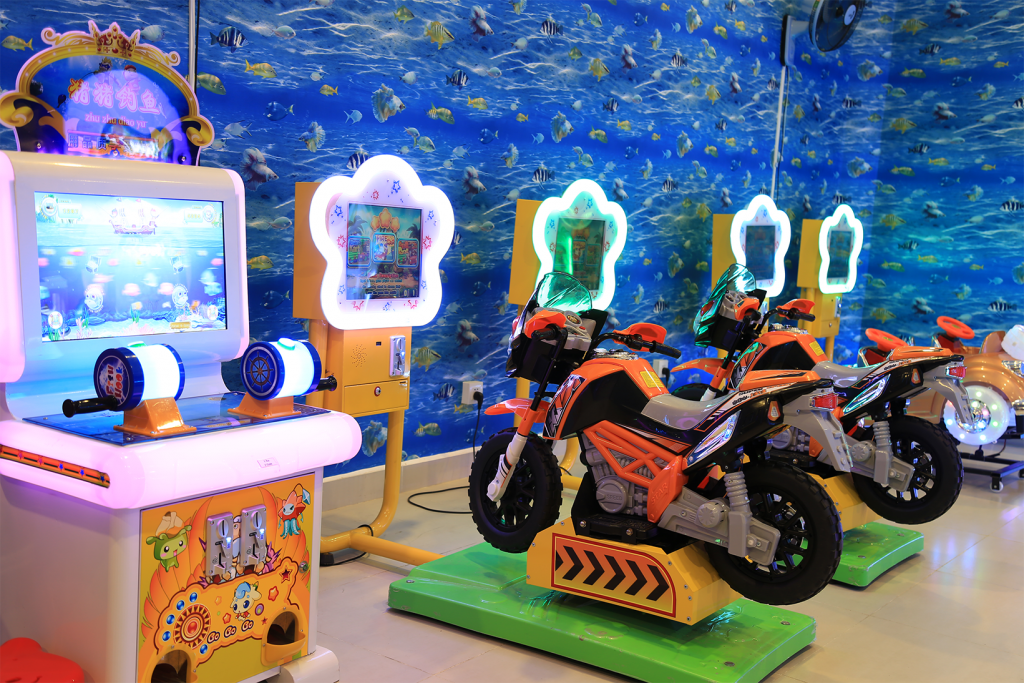 Arcade Game Room
This hang out spot puts amusing arcade games at kids' fingertips, from drum contests and car racing to claw machines and whack-a-mole. Tweens and teens may find air hockey and VR jungle hunting fascinating.
With a variety of contemporary and classic games suitable for all ages, this video arcade at Carmelina offers an amazing time for the entire family.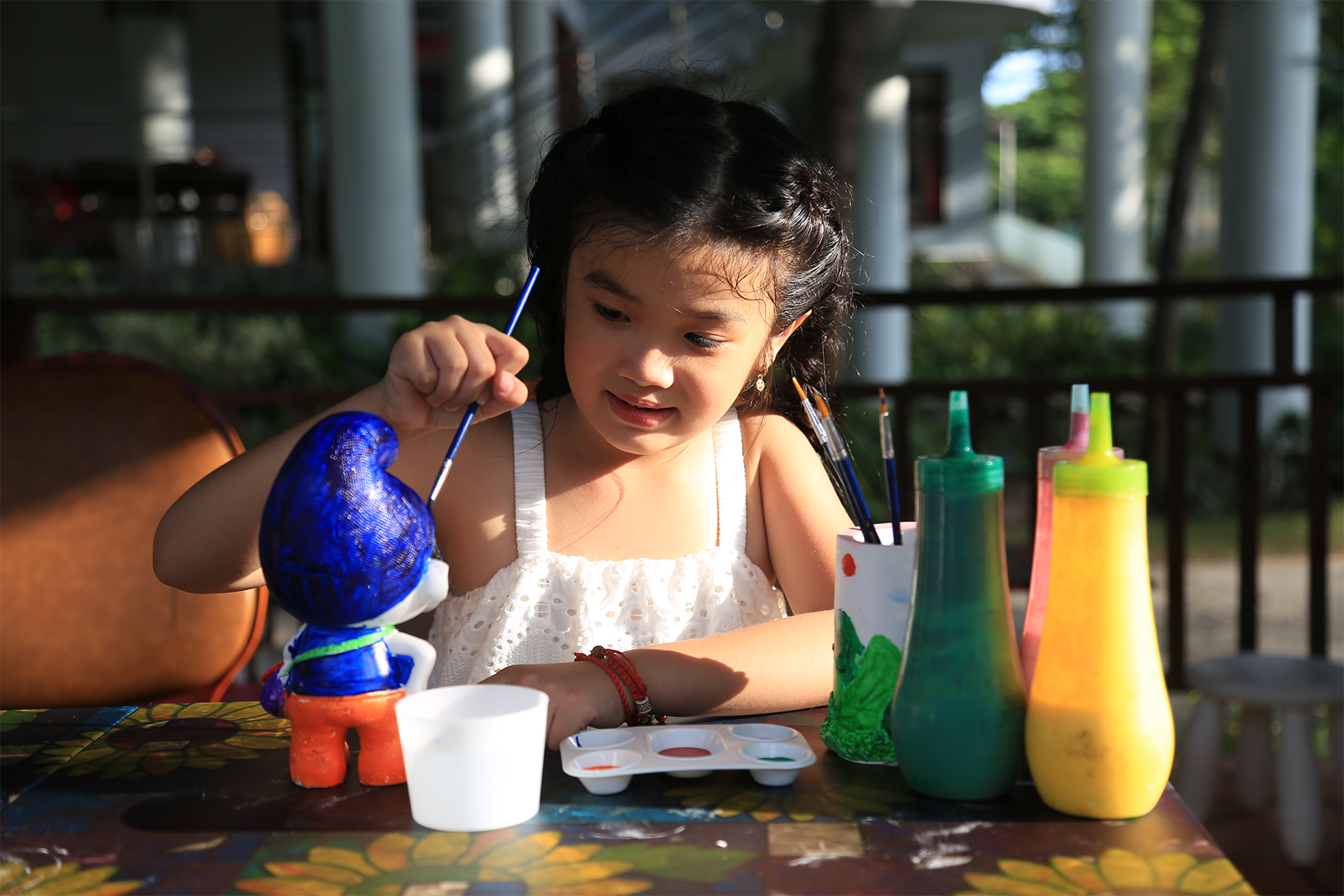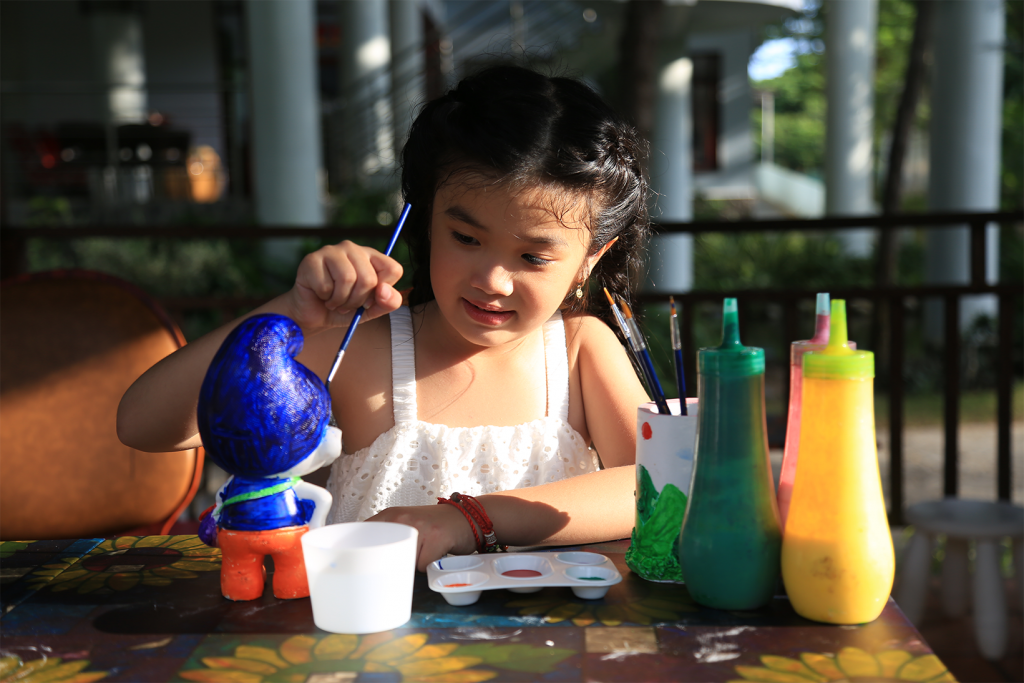 Art Hut
Next to the Orchid Garden stands our rustic Art Hut – an irresistible stop for any Guests strolling through the Resort's grounds, due to the place's pleasant ambience, gorgeous views and also its selection of ice-cream.
Let your children explore their inner artist and creativity while you sit back, relax and take in the fresh sea breezes carrying subtle tropical floral scents.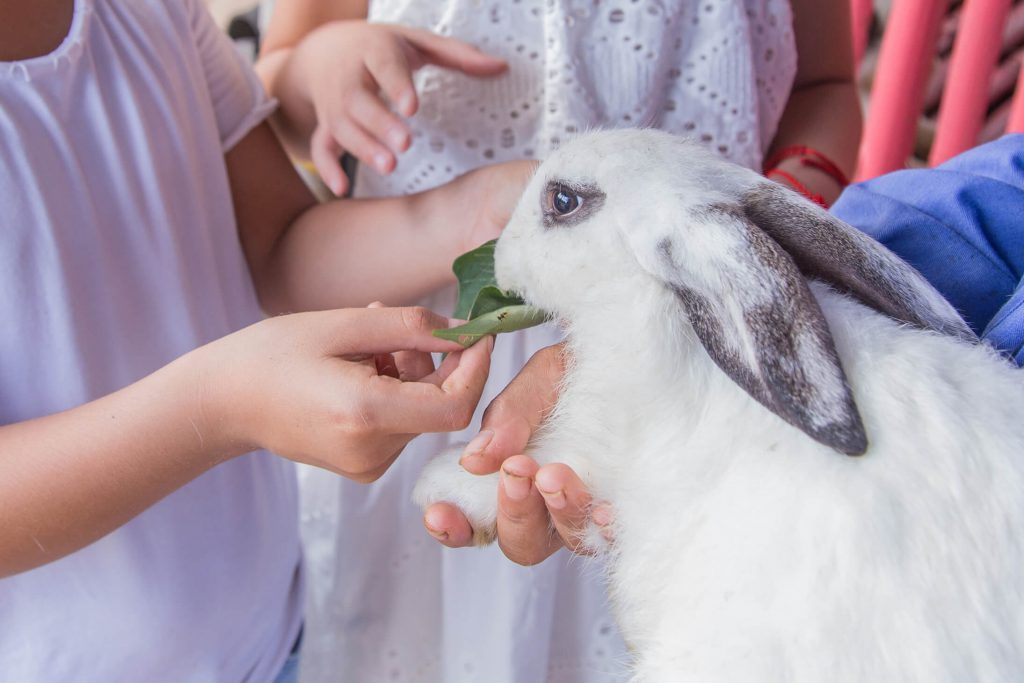 Exploring Nature
Here, surely there is more going on than just swimming and splashing. The Resort provides several engaging outdoor learning activities for children, varying from farm tours to animal feeding and even paintball shooting.
Parents can breath a sigh of relief knowing that kids will have loads of fun in a safe environment and perhaps learn a thing or two!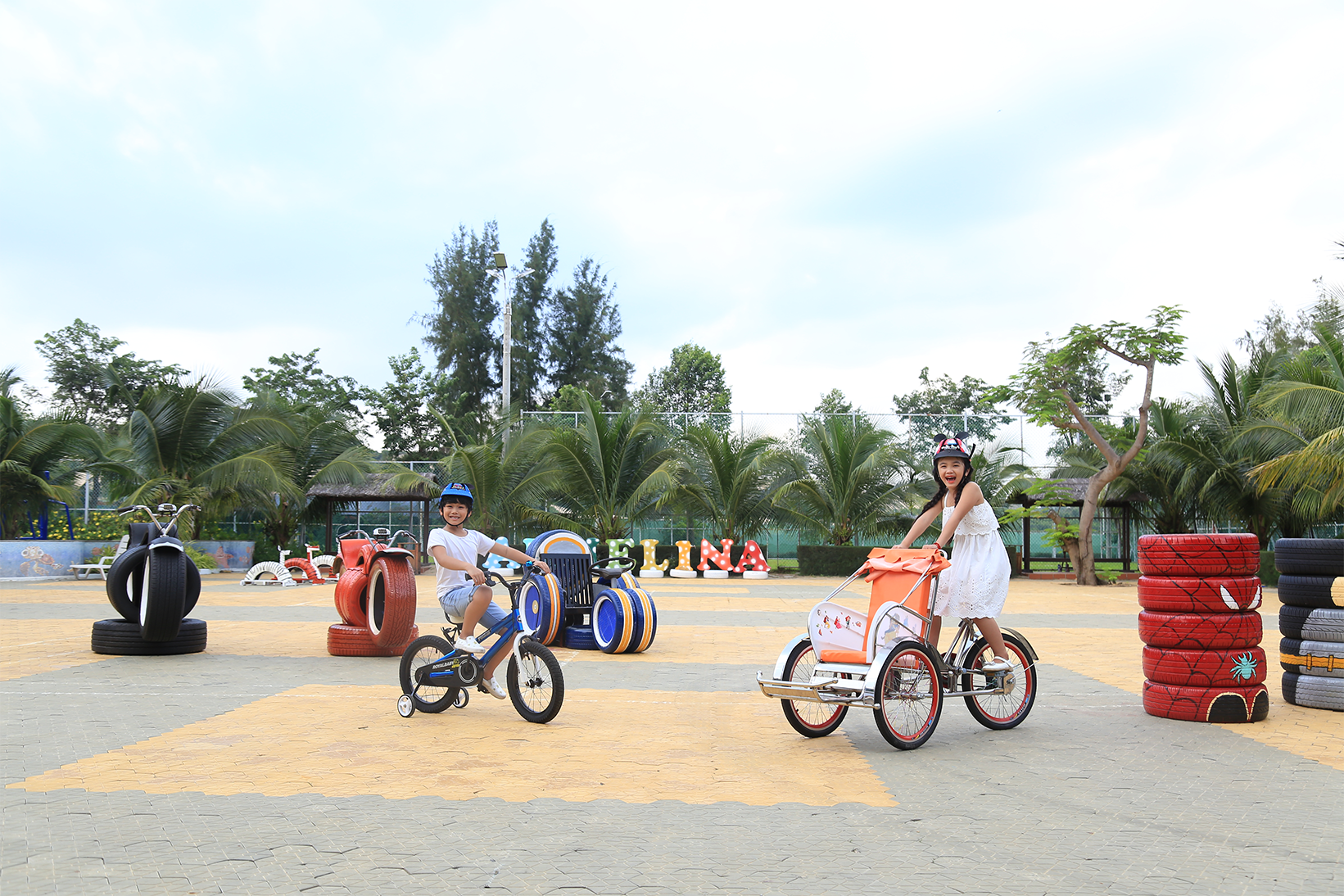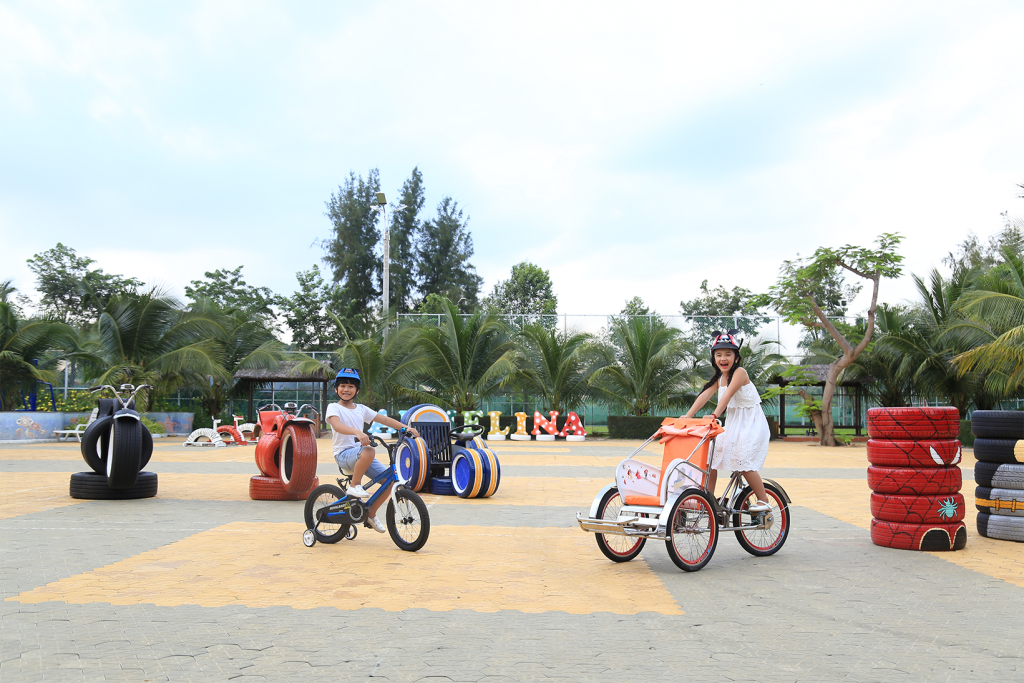 Cycling
Available to hire complimentary from the Spa & Fitness Centre, children's bikes or mini cyclos ("xích lô") and helmets are outdoor "toys" and equipment that encourage physical activity in toddlers and preschoolers. The cycling area, situated by the Water Fun Zone, is accessorized with eye-catching comic figures made from painted tires.