Enjoy exclusive access to our oceanfront Seawater Pool or the tranquil Aqua Pool for the ultimate seascape experience. Continue your day in the blue waters. Spend time lounging poolside with a tropical cocktail. Play with kids in the Water Fun Zone. Savour the sun on the stunning shores of our exceptional Carmelina Beach Resort. All Resort's pools are family-friendly providing shallow-water areas for small children enhanced with colourful slides.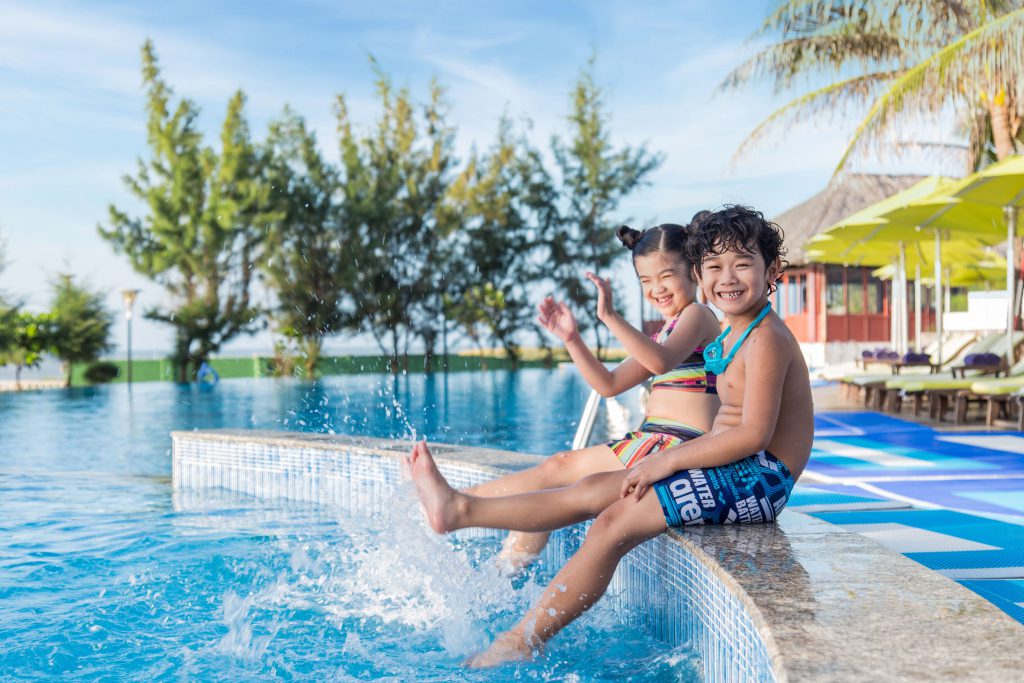 Seawater Pool
Depth1.65 metres
Hours6am - 8pm
Imagine the nice soothing feel of saline water on your skin as you float around gazing at white clouds, blue skies with dramatic ocean views and Marina Restaurant form the backdrop… Our inviting, expansive pool is filled with natural sea water that has been filtered and reduced the salt level, guaranteeing a nourishing swim.
To cool down in the sun, Marina Restaurant is at your service for fresh exotic drinks and tasty snacks.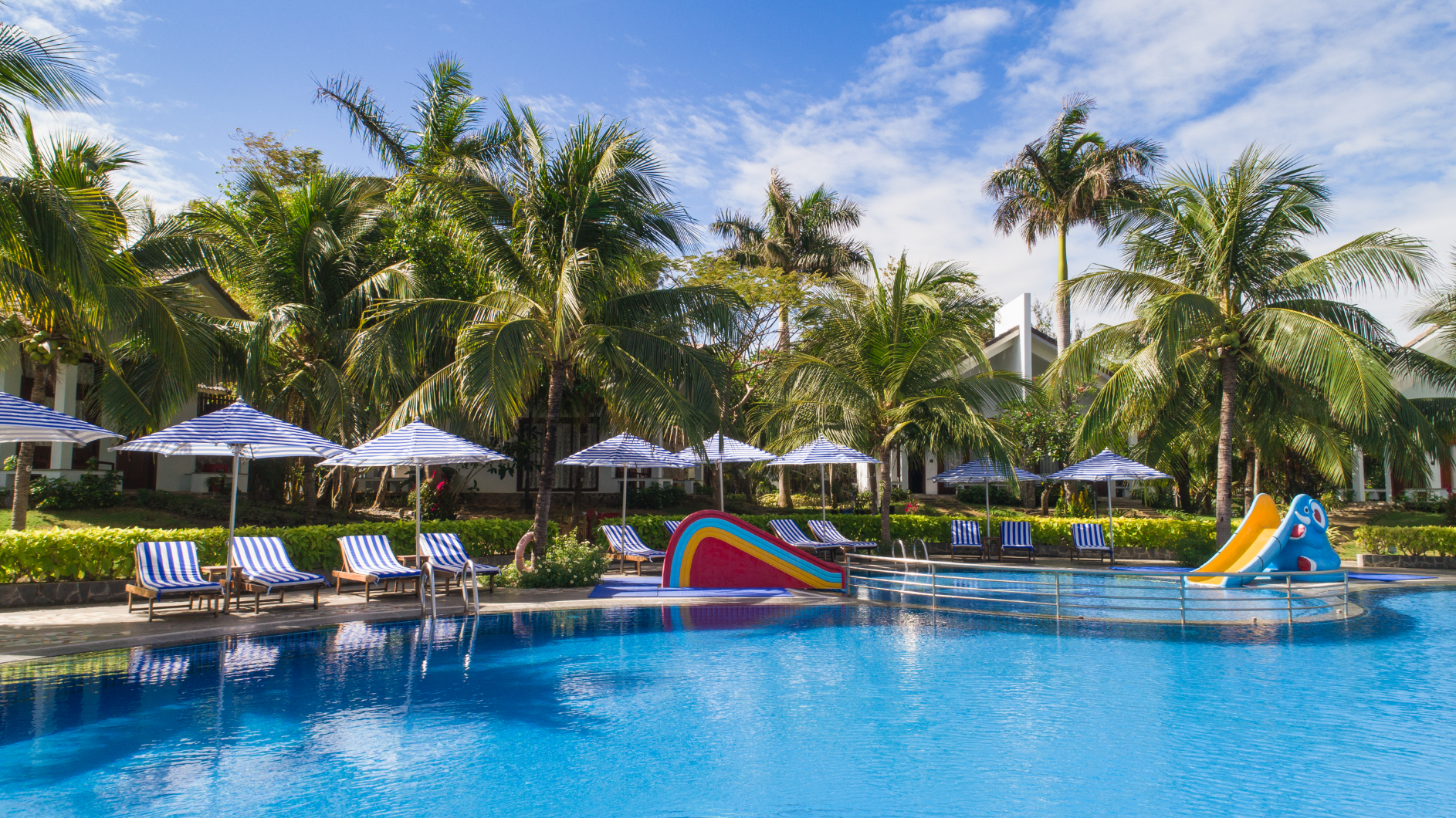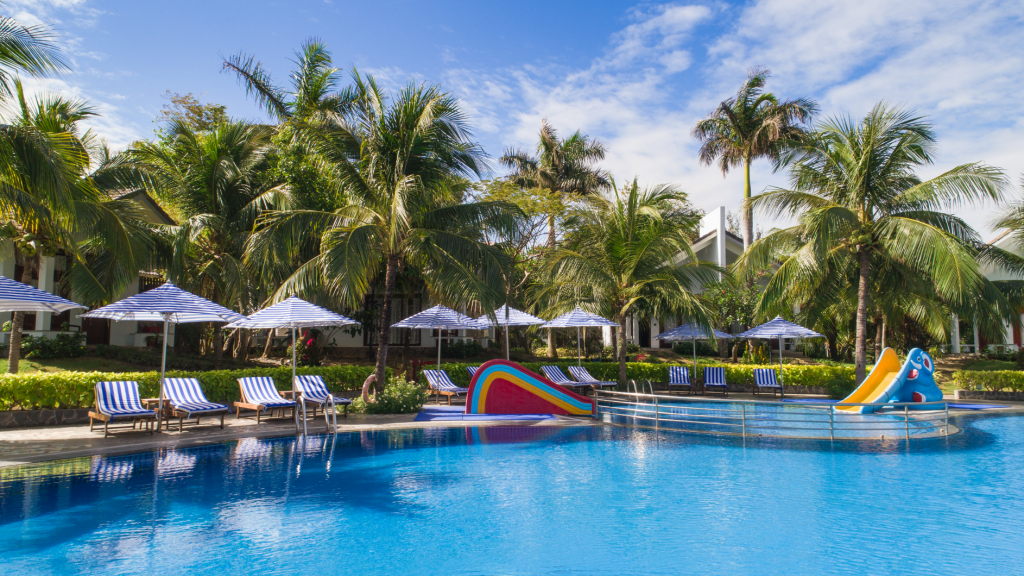 Aqua Pool
Depth1.65 metres
Hours6am - 8pm
Immerse yourself in endless aquatic bliss or surrender to the meditative atmosphere of our secluded Aqua Pool, hidden among the Bungalows and surrounded by swaying palm trees. On calm days, there is a striking contrast between the mirror-like surface of the pool and the lush foliage beyond.
Designed with relaxation in mind, this serene setting is completed with plentiful lounge chairs, umbrellas and attentive service.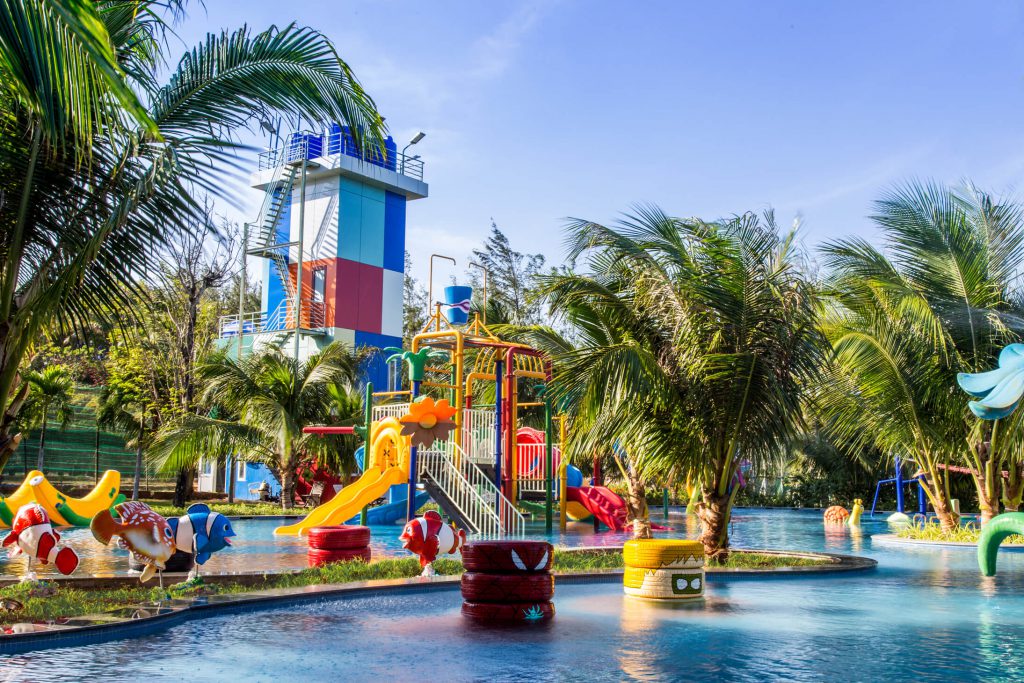 Water Fun Zone
Get ready for some fun in the sun. This centrepiece will delight any child who loves splashing about in water. Aquatic play features include dump buckets, splashing mushrooms, spraying flowers, spiral slides, water shooters and a climbing net.
Please be advised that although there are lifeguards during opening hours, adult supervision is mandatory for children under 11 at all times.