Discover a world where life slows to a leisurely pace and worries melt away amidst Ho Tram rhythm. Awash with vibrant colours and lush landscapes, home to over 3000 plants and trees, Carmelina Beach Resort transports Guests to a relaxing paradise that captures the essence of the southern Vietnam. The complex is a 9-hectare horticultural garden of everlasting spring where flowers always bloom and visitors can get a brief respite from the hustling and bustling city life as they enjoy an intimate encounter with nature. This is what makes your stay at Carmelina Beach Resort a truly unique experience.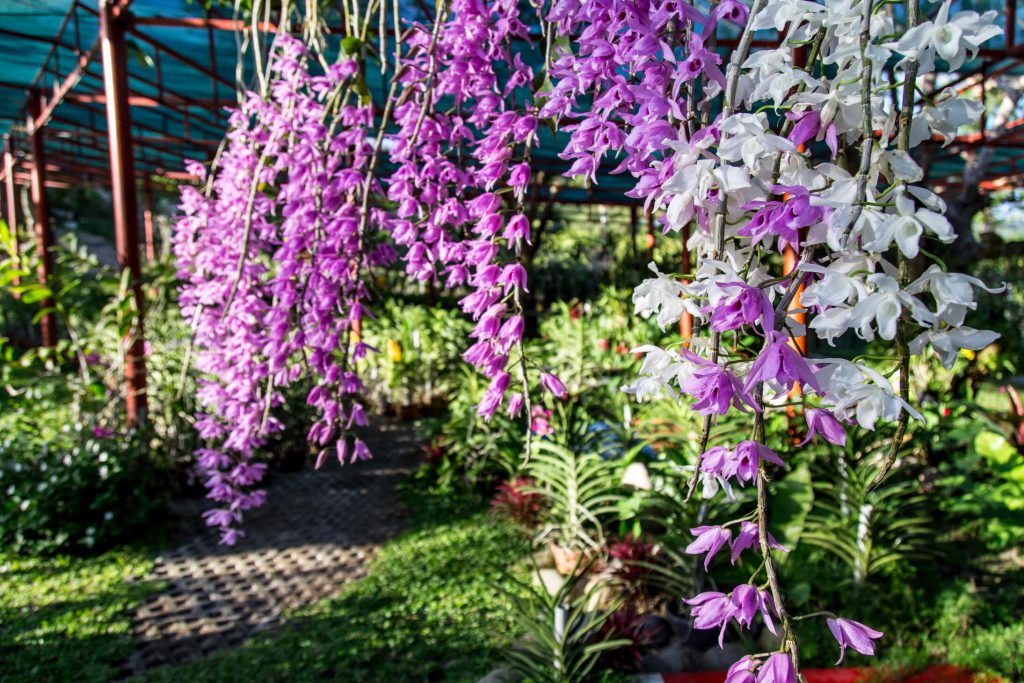 Orchid Garden
Our scenic Orchid Garden, an intriguing and beautiful botanical surrounding, is just a short stroll away from the accommodation. Visitors will be amazed by changing displays of orchid collections, exotic plants and manicured seasonal flower beds. To augment the feeling of calm, an artificial waterfall lies at the heart of the garden, while steps away is a dainty sunflower hill.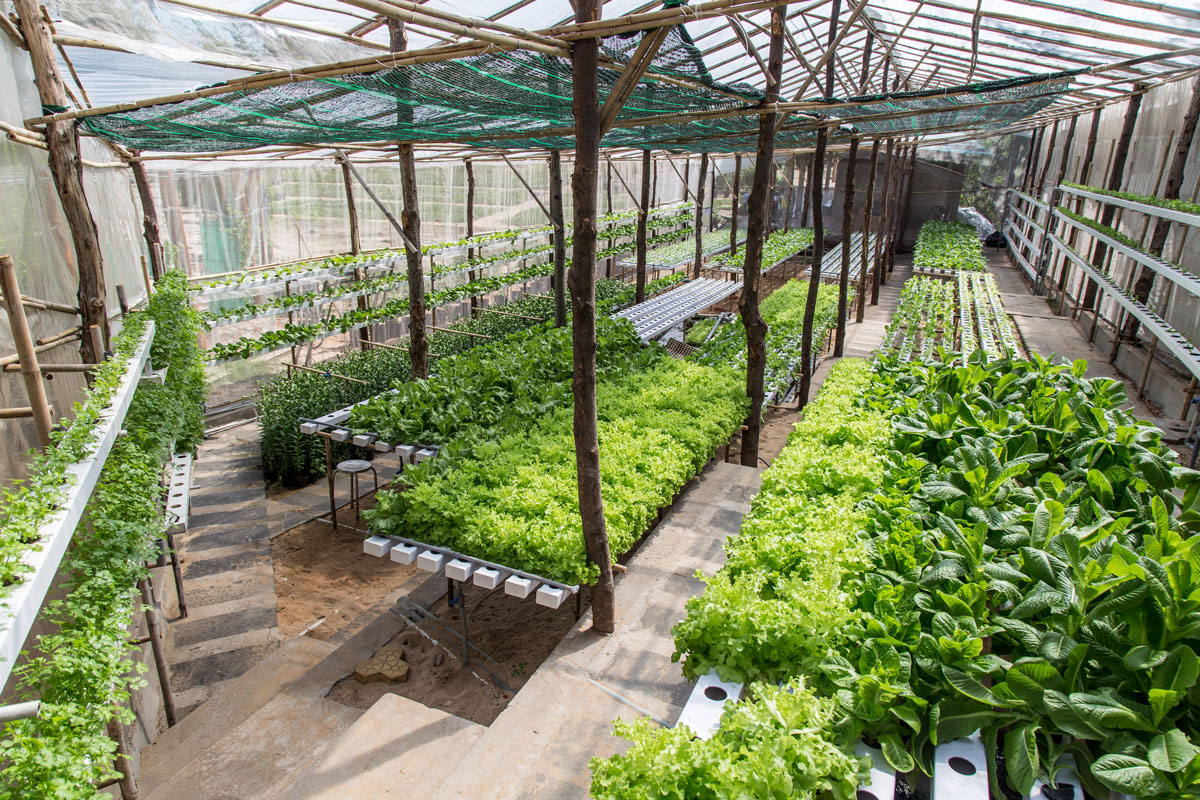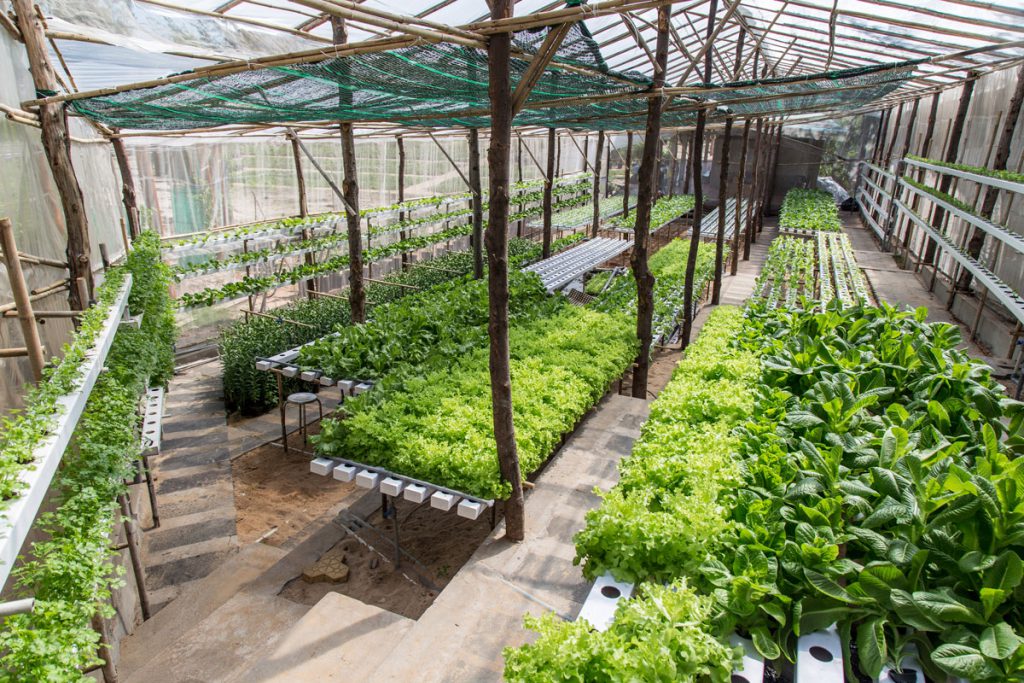 Hydroponic Garden
While wandering in the peaceful nature in Carmelina Beach Resort, Guests are welcome to take a tour of our green houses featuring hydroponic systems. Here, watch our gardening team hard at work growing a wide assortment of fruits, vegetables and herbs that appear on the dining menus. They apply organic farming simultaneously with traditional local agricultural practices, so feel free to ask them any questions and pick up some new tips.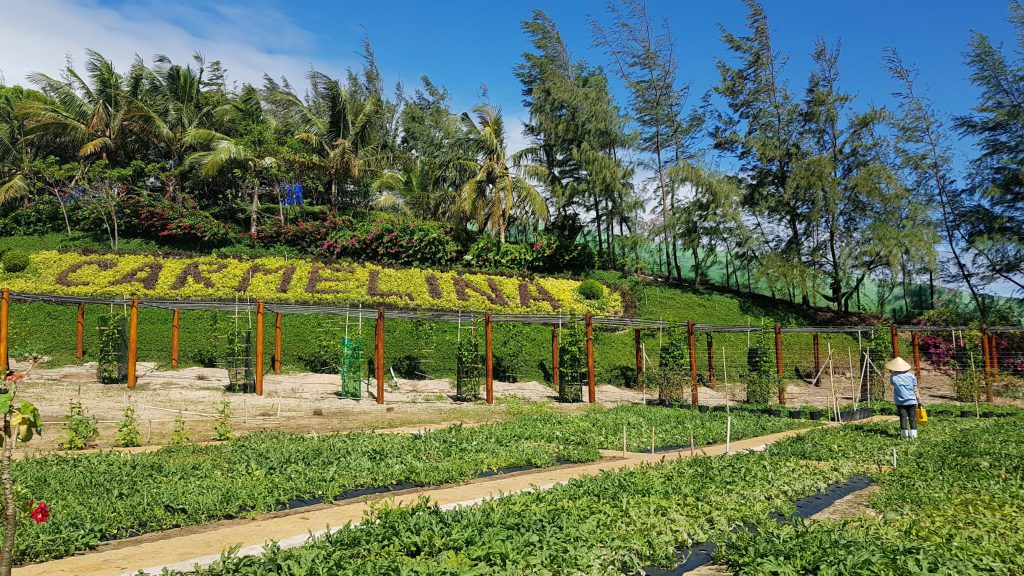 Vegetable Farms
Cultivating our own gardens and farms onsite for daily harvest allows us to retain maximum freshness and quality of the ingredients supplied to the Resort's kitchen. Visitors can drop by these veggie farms to marvel at the robust raised beds of produce including pesticide-free tender water spinach, aromatic herbs and crisp lettuces etc.. Cherry tomatoes are a must-try while the tropical fruit variety are used to make drinks or deserts all year round.